Acknowledgements & Credentials
January 2019 – Recognized in the acknowledgements by the Chicago region Trees Initiative for my contribution to the development of the Master Plan 2050
January 2019 – TCIA Tree Care Academy Crew Leader Graduate
December 2018 – TCIA Professional Communications Awards Winner
December 2018 – Illinois Arborist Association Elected as Commercial Chair Director 2 year term
December 2018 – IAA Advanced Qualification "Pesticide Safety"
December 2018 – IAA Advanced Training Associates Award Advanced Qualification module "Pest Diagnosis and Management"
December 2018 – IAA Annual Conference presentation "Root Wrestling"
December 2018 – TCIA Magazine Volume XXIX
---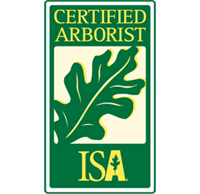 International Society of Arboriculture (ISA), Certified Arborists on Staff
An arborist by definition is an individual who is trained in the art and science of planting, caring for, and maintaining individual trees. ISA arborist certification is a nongovernmental, voluntary process by which individuals can document their base of knowledge. Certified Arborists are individuals who have achieved a level of knowledge in the art and science of tree care through experience and by passing a comprehensive examination developed by some of the nation's leading experts on tree care. Learn more about hiring a Certified Arborist.
---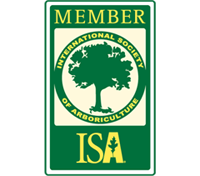 The International Society of Arboriculture (ISA), Member
The International Society of Arboriculture, through research, technology, and education, promotes the professional practice of arboriculture and fosters a greater worldwide awareness of the benefits of trees.
---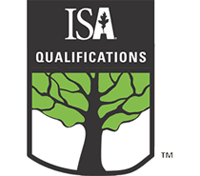 ISA Tree Risk Assessment Qualified (TRAQ)
TRAQ is an ISA qualification program that trains arborists how to use the methodologies outlined in the ISA Best Management Practices for Tree Risk Assessment. This qualification promotes the safety of people and property by providing a standardized and systematic process for assessing tree risk.
---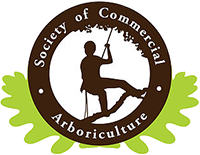 The Society of Commercial Arboriculture Member
The Society of Commercial Arboriculture is a membership organization dedicated to the professional development of owners, managers, sales staff, and field personnel engaged in commercial and residential arboriculture by providing educational and networking opportunities.
---

Certified Treecare Safety Professional (CTSP)
The only safety credentialing program in the industry, TCIA's Certified Treecare Safety Professional program is designed to address several of the safety challenges that tree care companies face. More than a straightforward "safety trainer" credentialing program, CTSP teaches safety professionals strategies and tactics for changing the very culture of their organization. A CTSP acts as a safety "coach," working to develop and nurture a culture of safety. The program provides the CTSP with a well-rounded education in safety concepts, plus the tools to effectively communicate these concepts.
---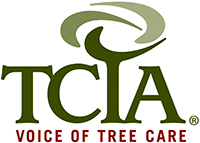 Tree Care Industry Association (TCIA)
Established in 1938, the Tree Care Industry Association is a trade association of more than 2,000 commercial tree care firms and affiliated companies. TCIA develops safety and education programs, standards of tree care practice, and management information for arboriculture firms around the world.
---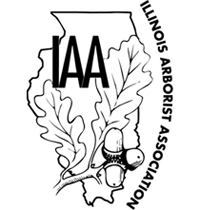 Illinois Arborist Association (IAA)
The Illinois Arborist Association is a nonprofit organization that educates members in proper tree care and supports research on trees. Their mission is to foster interest, establish standards, exchange professional ideas and pursue scientific research in Arboriculture.
---

Mid-Atlantic Chapter of the International Society of Arboriculture (MAC-ISA)
The MAC-ISA is a not for profit organization for arborists, urban foresters, and others involved in tree care. Their mission is to promote a culture of safety while fostering education and research that supports the care and benefits of trees. The chapter area includes District of Columbia, Maryland, Virginia and West Virginia.
---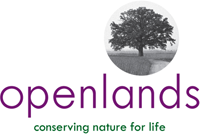 Openlands Certified TreeKeeper
Founded in 1963, Openlands is one of the oldest metropolitan conservation organizations in the nation and the only such group with a regional scope in the greater Chicago region. Openlands TreeKeepers work throughout the region to keep trees healthy, administering proper care and promptly recognizing and reporting harmful pests.
---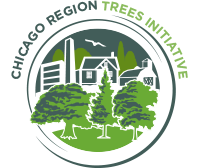 Chicago Region Trees Initiative (CRTI), Tree Risk Assessment and Management Work Group
Established in 2013, the CRTI is a partnership for coordinated action on key issues facing trees. It is the largest such initiative in the country, with leading organizations and agencies from across the seven-county metropolitan region working together. CRTI is leveraging funding, knowledge, skills, and expertise to build a healthier, more diverse regional forest.
Green Extraction Technologies, LLC is proud to be a member of the Tree Risk Assessment and Management Work Group, whose goal is to improve tree risk assessment training and practices. This group also works on identifying the biggest risks to and from trees, including climate change, invasive plants and pests, and bio-mechanical failure, and coming up with a strategy to ameliorate these threats.
---

Preferred AirSpade Contractor
With superior performance, user-friendly features, and unequaled customer support, AirSpade has become the industry standard and the tool of choice for thousands of soil excavation professionals worldwide. Green Extraction Technologies LLC is proud to be recognized as a Preferred AirSpade Contractor.
We were also honored to be featured in a Spotlight article on their website! Click here to check out our customer story.